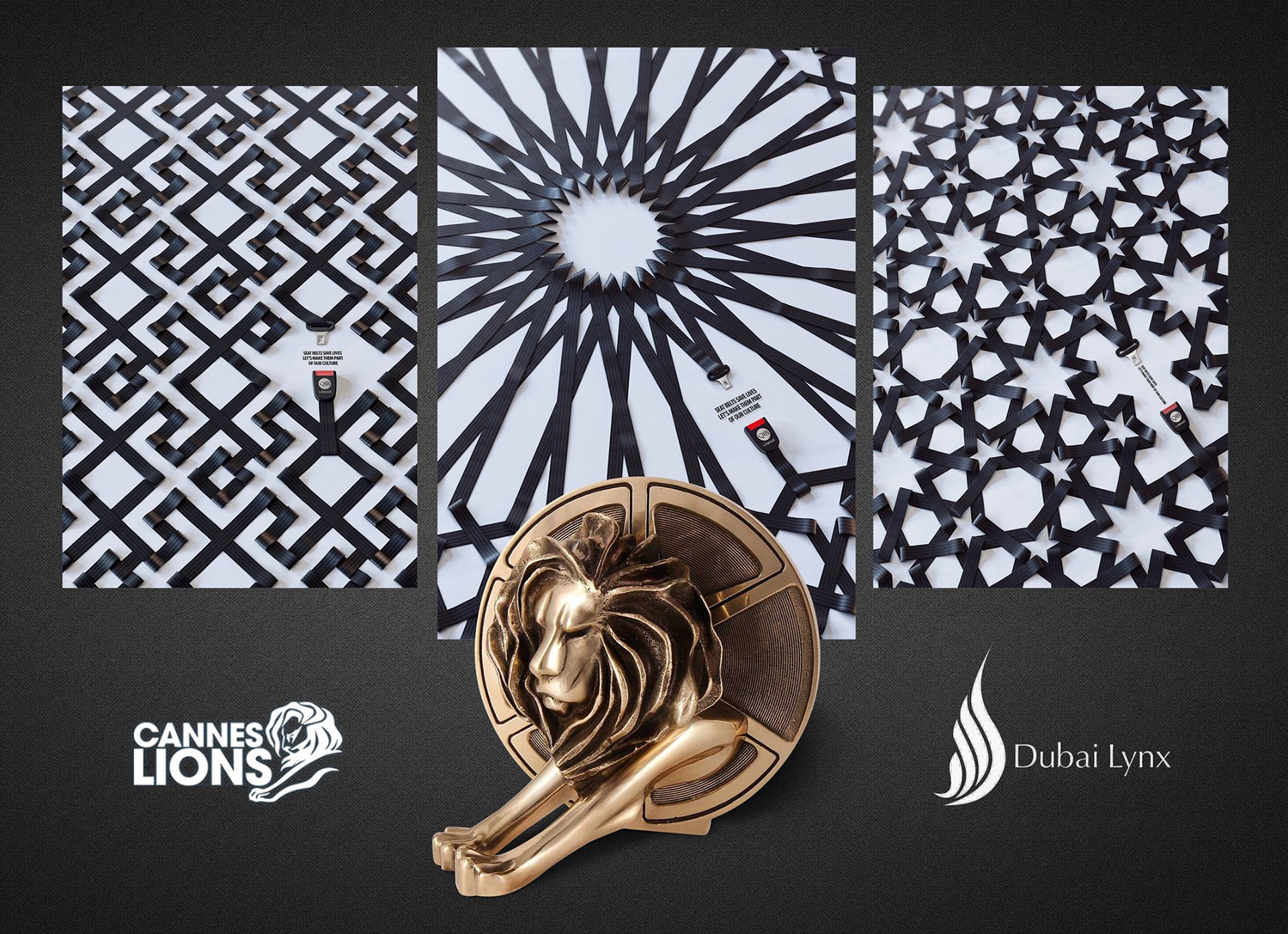 Cannes Lions Festival 2016
1x Bronze Print
1x Bronze Design
1x Shortlist Outdoor
1x Grand Prix Print
1x Gold Print & Outdoor Craft
3x Silver Outdoor and Design.
1x Bronze Print & Outdoor Craft
1x Gold Print & Outdoor Craft Art Direction
1x Silver Print
1x Certificate Print & Outdoor Craft Illustration
London International Awards 2016
1x Silver Design Art Direction
Among the most awarded print campaigns of 2016
THE CHALLENGE 
Seatbelts are a proven means of protection from road safety accidents.
Unfortunately, Qatar ranks in the global top 10
1
countries for road fatalities, largely due to people not wearing them. 
The reason? Despite increased education by religious leaders, many drivers still believe that buckling up demonstrates a lack of faith that God will protect them.
In fact, a recent survey
2
found that the top 3 causes for car crash injuries and deaths were believed to be due to destiny (92%), the evil eye or the 'djinn' or other supernatural creatures. 
So how could we change people's attitudes while being sensitive to Qatar's deeply rooted Islamic beliefs?
THE SOLUTION 
To break this pattern we needed a new pattern.
We partnered with Qatar Islamic Bank (QIB), the leading Islamic Bank in Qatar, to address the issue. With an Islamic Bank delivering the message, we could convey our message from a credible representative of the faith.  
By weaving the seatbelt into traditional Islamic patterns, we showed there is a harmonious integration between safety, culture and values. 
RESULTS 
Our campaign received widespread recognition and sent a clear and simple message: "While the seat belt is not the Protector, it still plays a critical role in our culture as a means of protection"
SOURCES
1 World Health Organisation    
2 The National, November 2015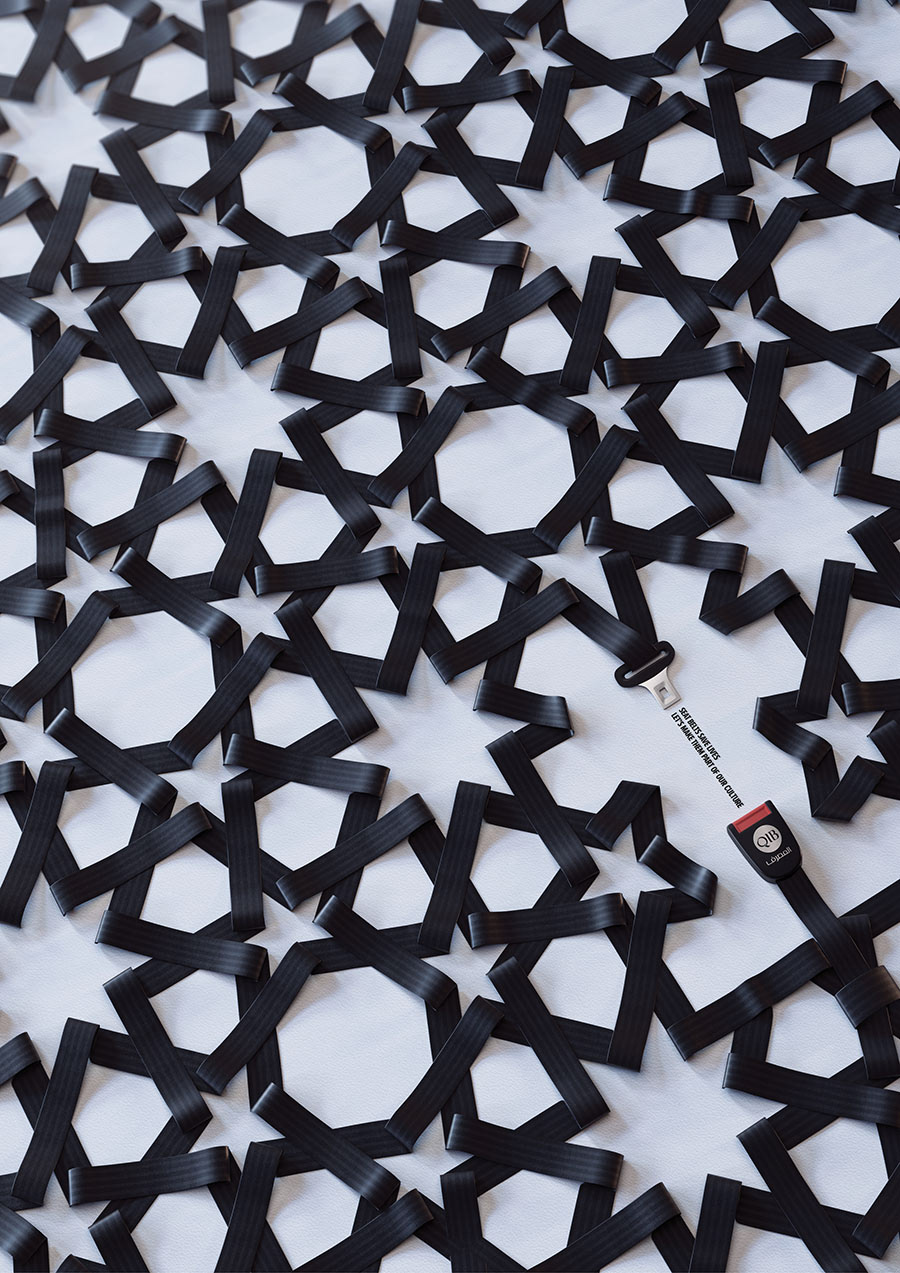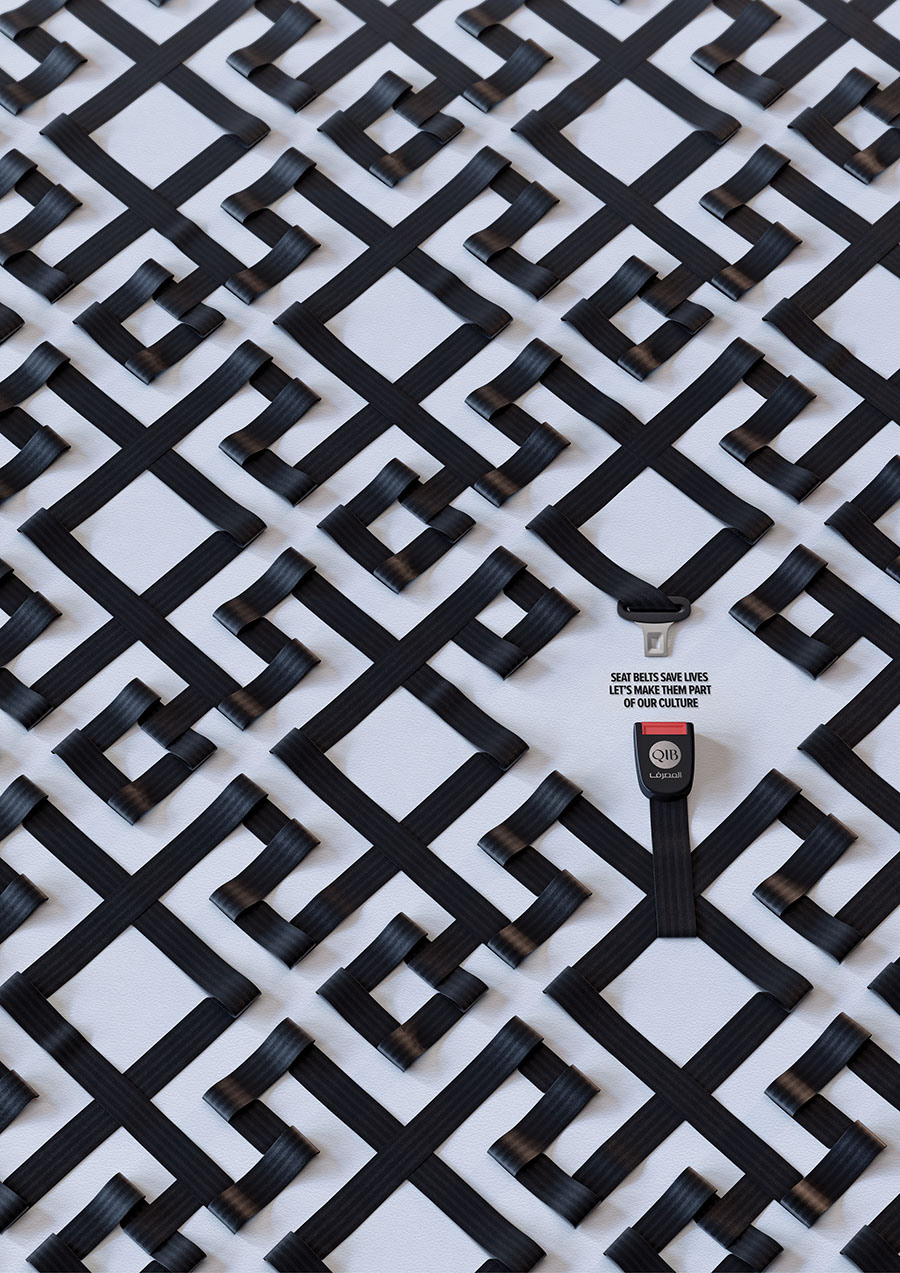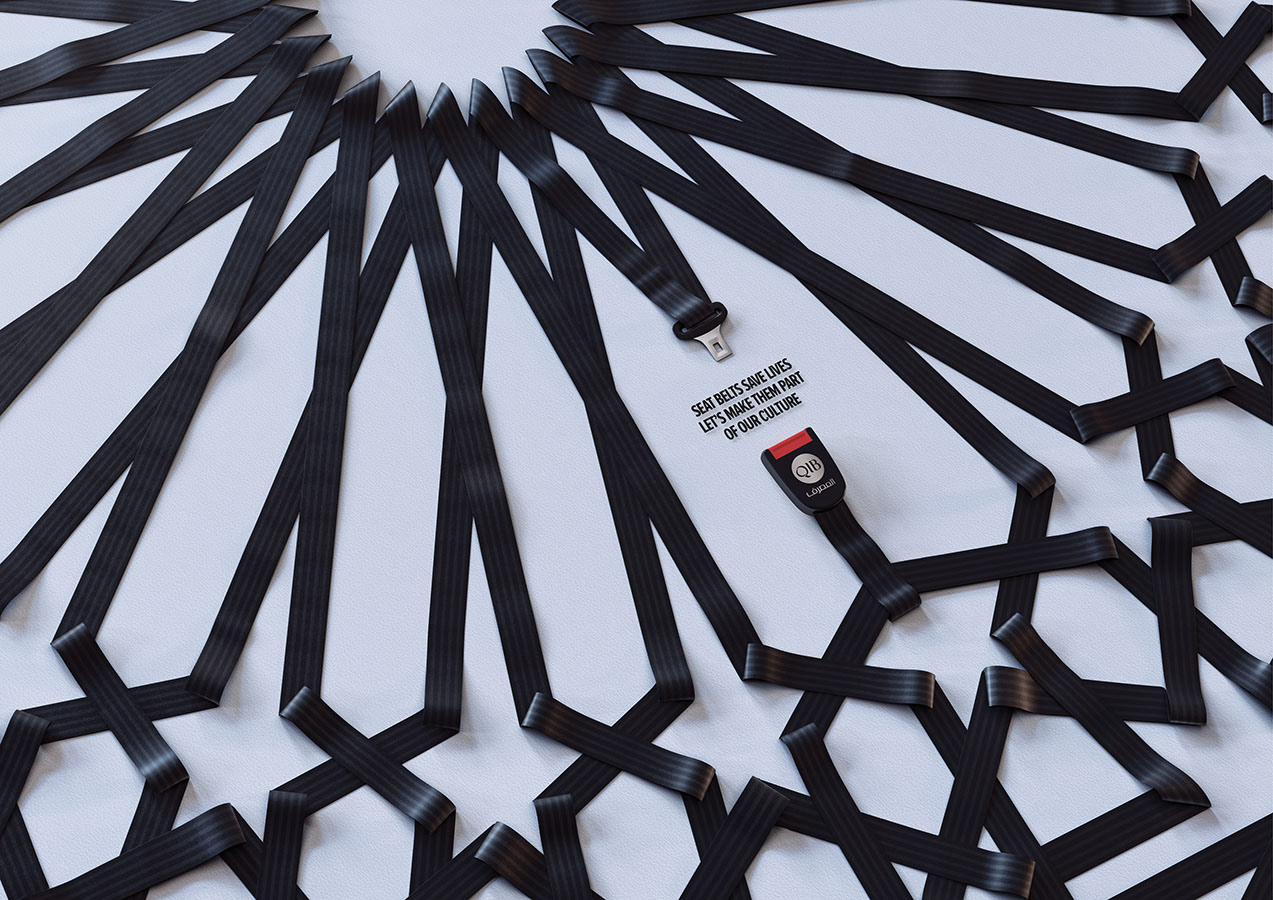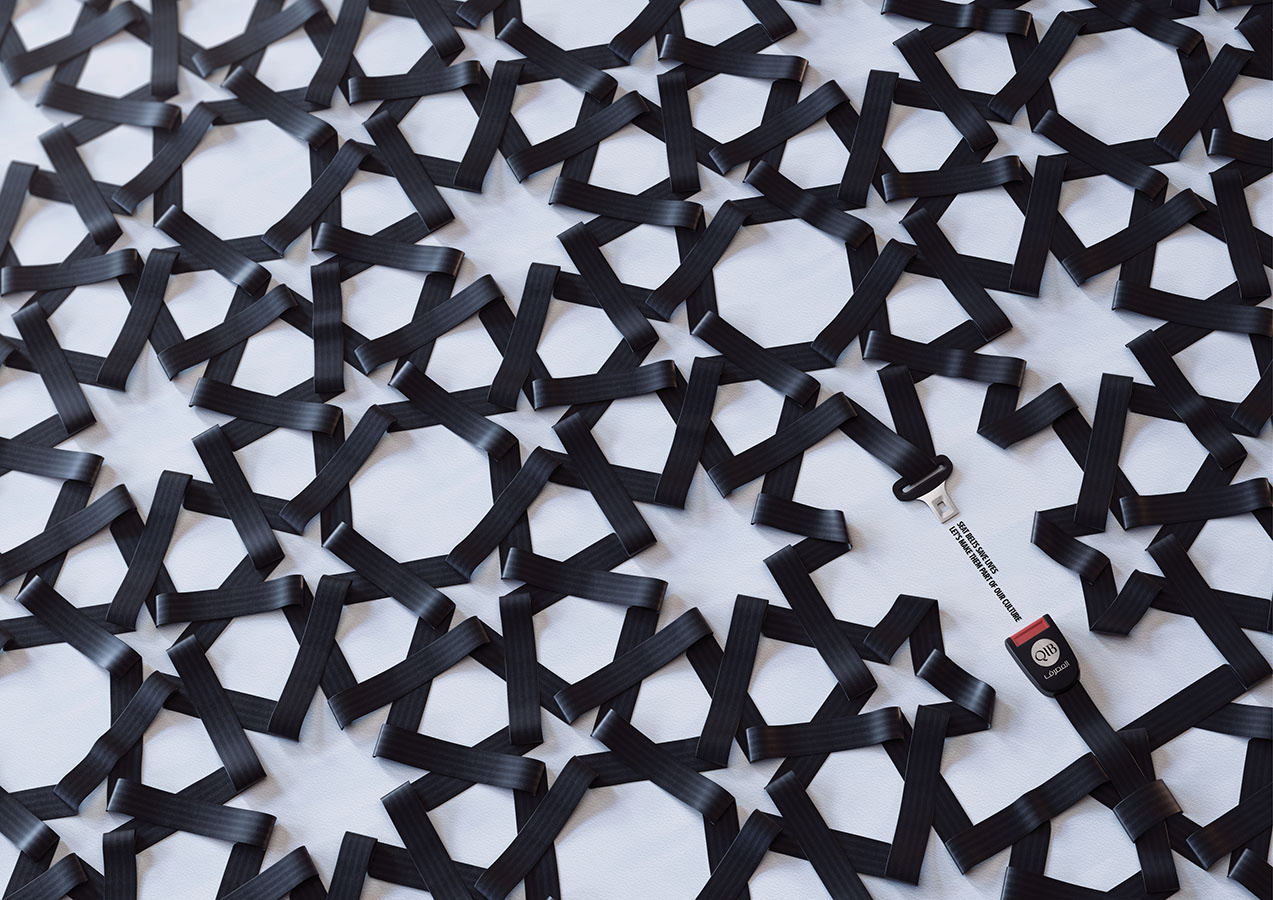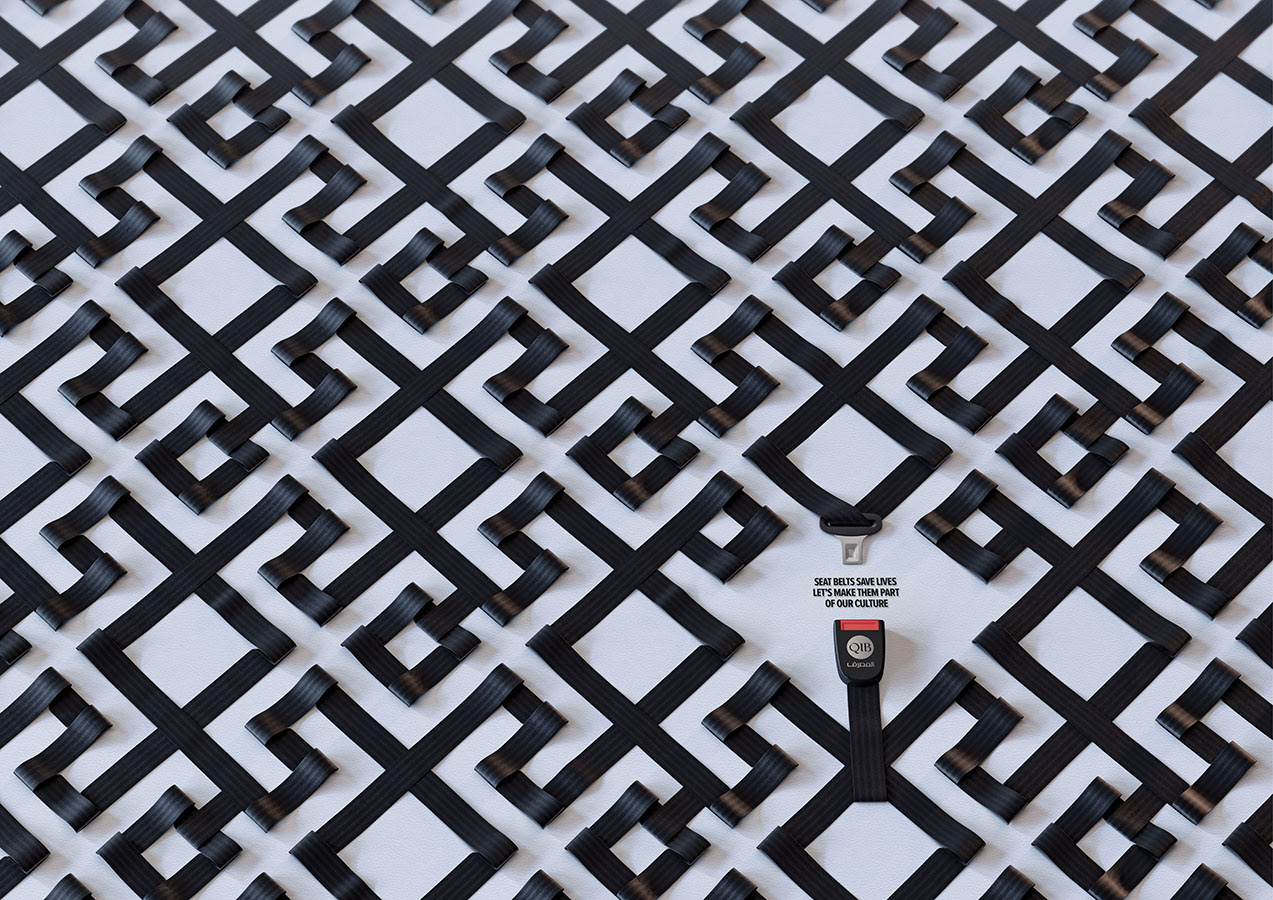 YOUSSEF GADALLAH - Creative Director - MEMAC OGILVY/MATHER Doha
SPERANZA CASILLO - Head of Design - MEMAC OGILVY/MATHER Doha
LAMIA KHATIB - Copywriter - MEMAC OGILVY/MATHER Doha