FREE THE ANIMALS FREE SOUQ WAQIF (PROACTIVE)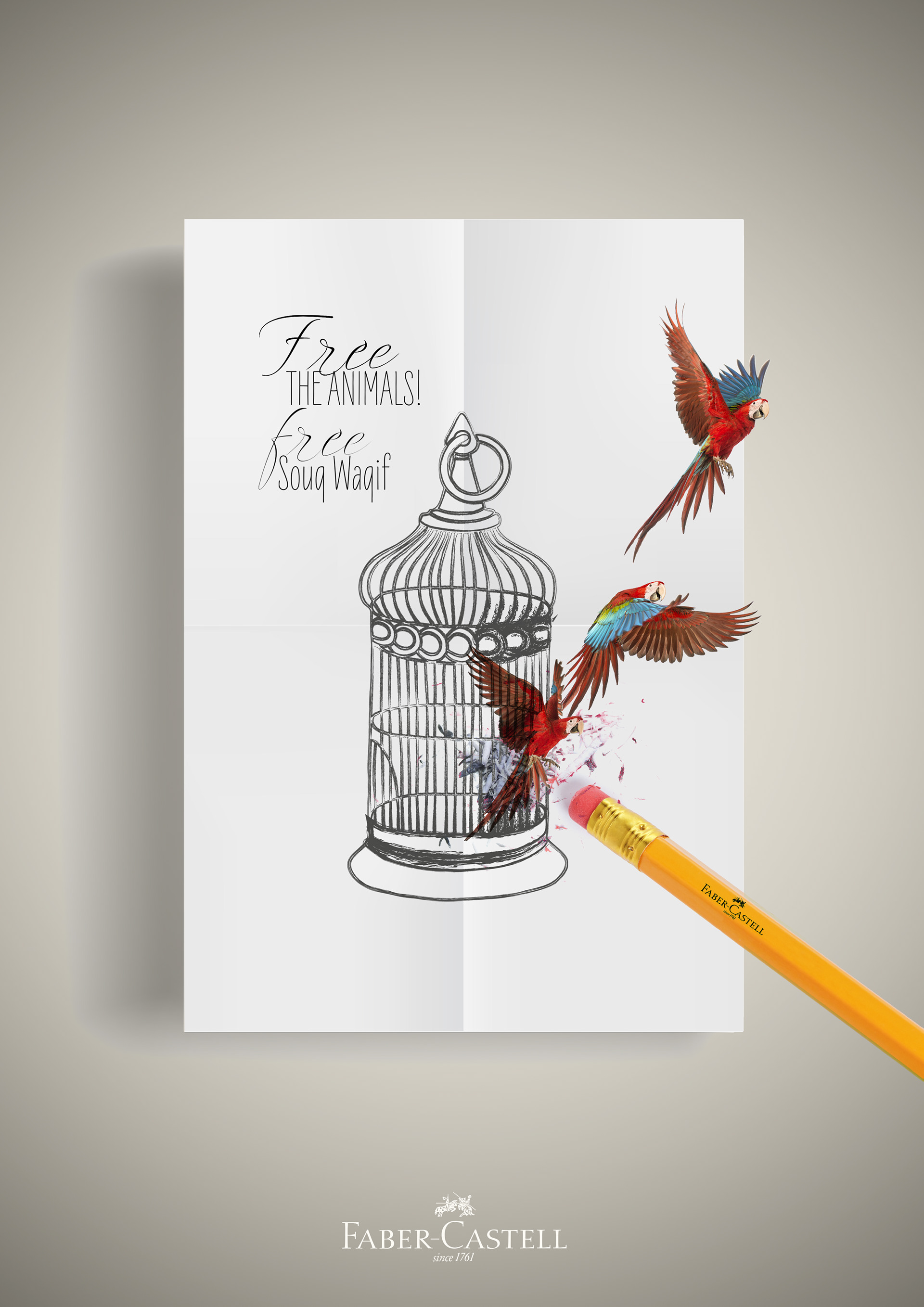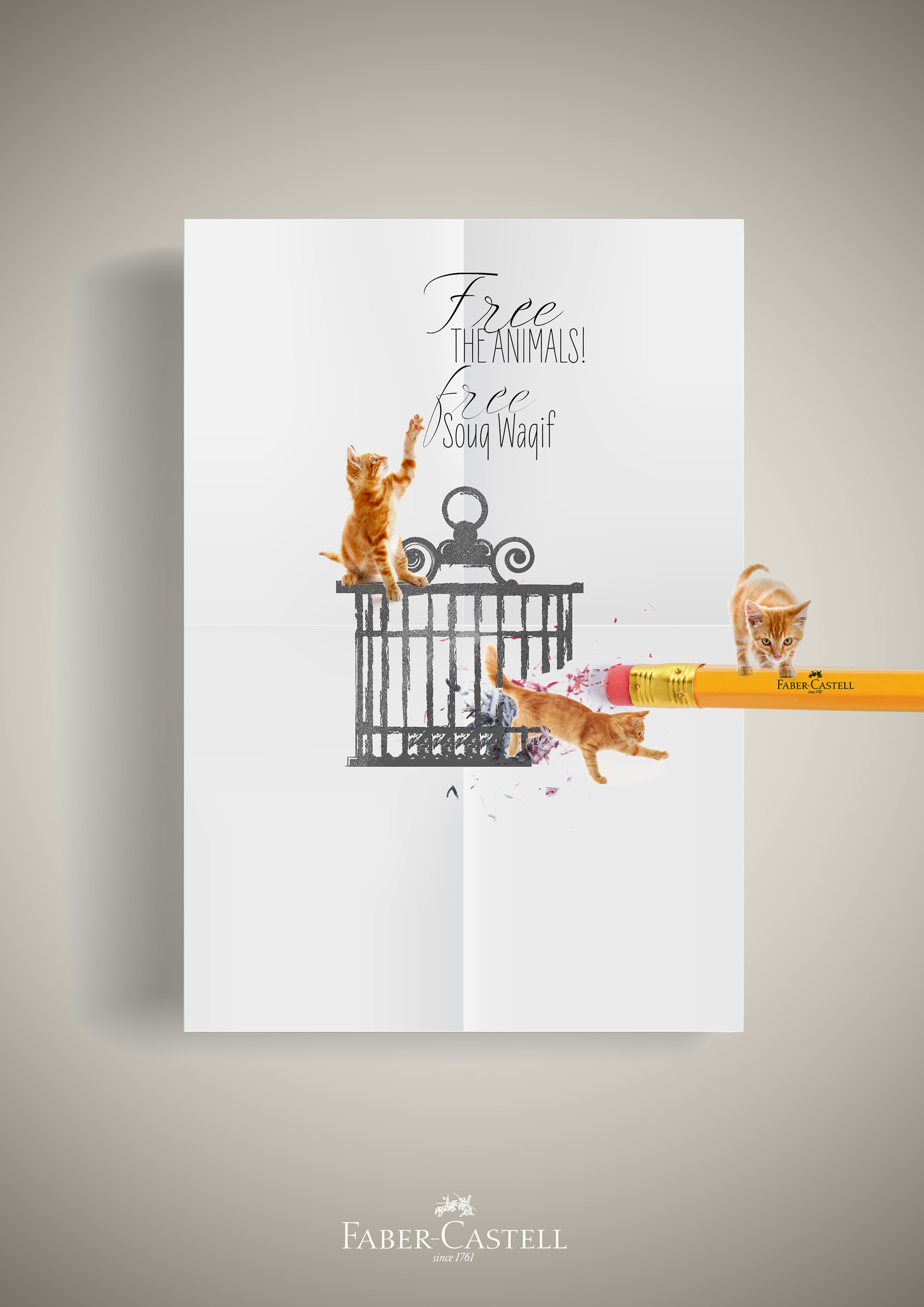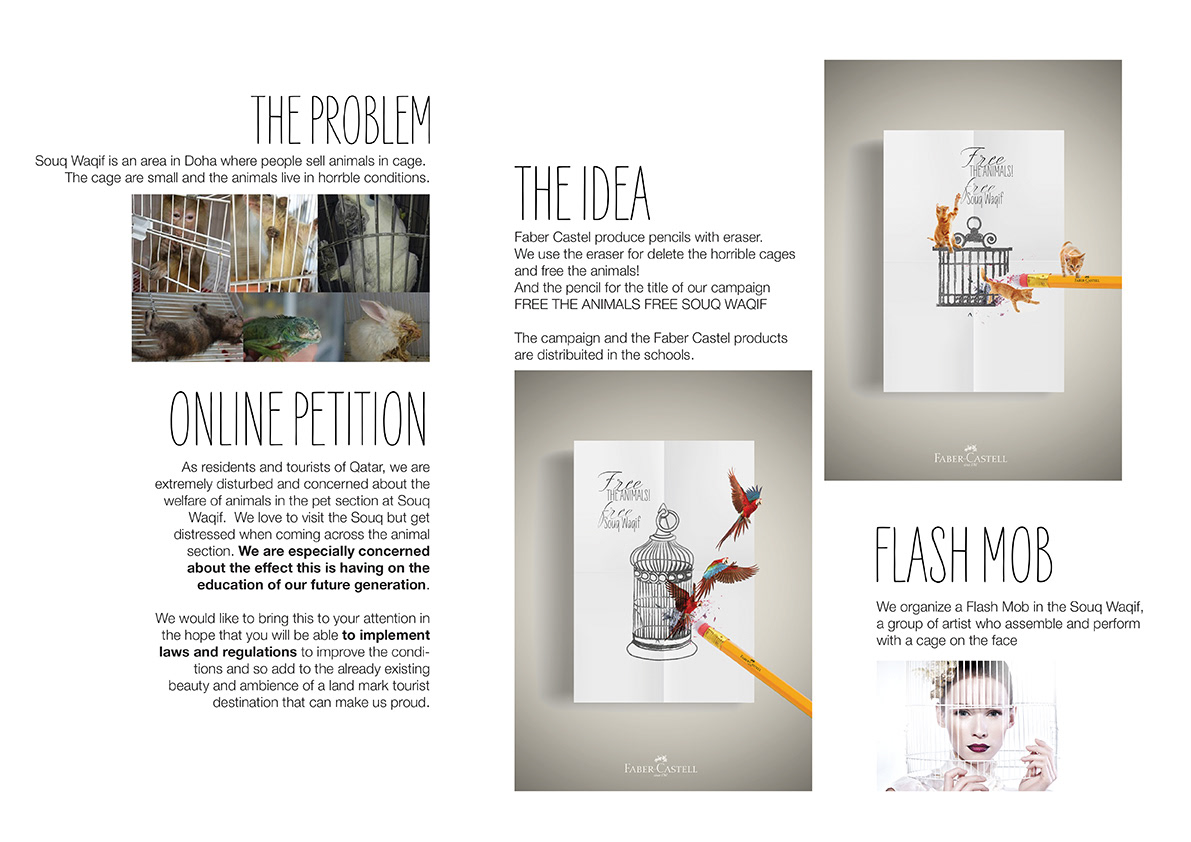 THE PROBLEM
Souq Waqif is an area in Doha where people sell animals in cage.
The cage are small and the animals live in horrble conditions.
ONLINE PETITION
As residents and tourists of Qatar, we are extremely disturbed and concerned about the welfare of animals in the pet section at Souq Waqif. We love to visit the Souq but get distressed when coming across the animal section. We are especially concerned about the effect this is having on the education of our future generation. 
We would like to bring this to your attention in the hope that you will be able to implement laws and regulations to improve the conditions and so add to the already existing beauty and ambience of a land mark tourist destination that can make us proud.
THE IDEA
Faber Castel produce pencils with eraser.  We use the eraser for delete the horrible cages and free the animals!
And the pencil for the title of our campaign
FREE THE ANIMALS FREE SOUQ WAQIF
The campaign and the Faber Castel products
are distribuited in the schools.
FLASH MOB
We organize a Flash Mob in the Souq Waqif, a group of artist who assemble and perform with a cage on the face