Qatar Islamic Bank. Redesigning Cards.
Mosaic
In order to stay true to the essence of Qatar, and consequently to the spirit of QIB, we have based this concept on the idea of mosaic, relevant to Islamic culture. Treated and executed in a very modern way, pictures of Qatar's landmark are pixelated in different levels, to the point where everything becomes a touch of color, a series of polygons. And behind each spot of color hides a story, a story of Qatar. The palette of colors comes from the photo itself, and the template is created by the treatment of the photo, the pixilation effect, constantly present on all our QIB cards.The same treatment is applied to the Co-Branded and the Visa signature card, but we have added an extra touch by adding an element taken from the Qatar Airways logo.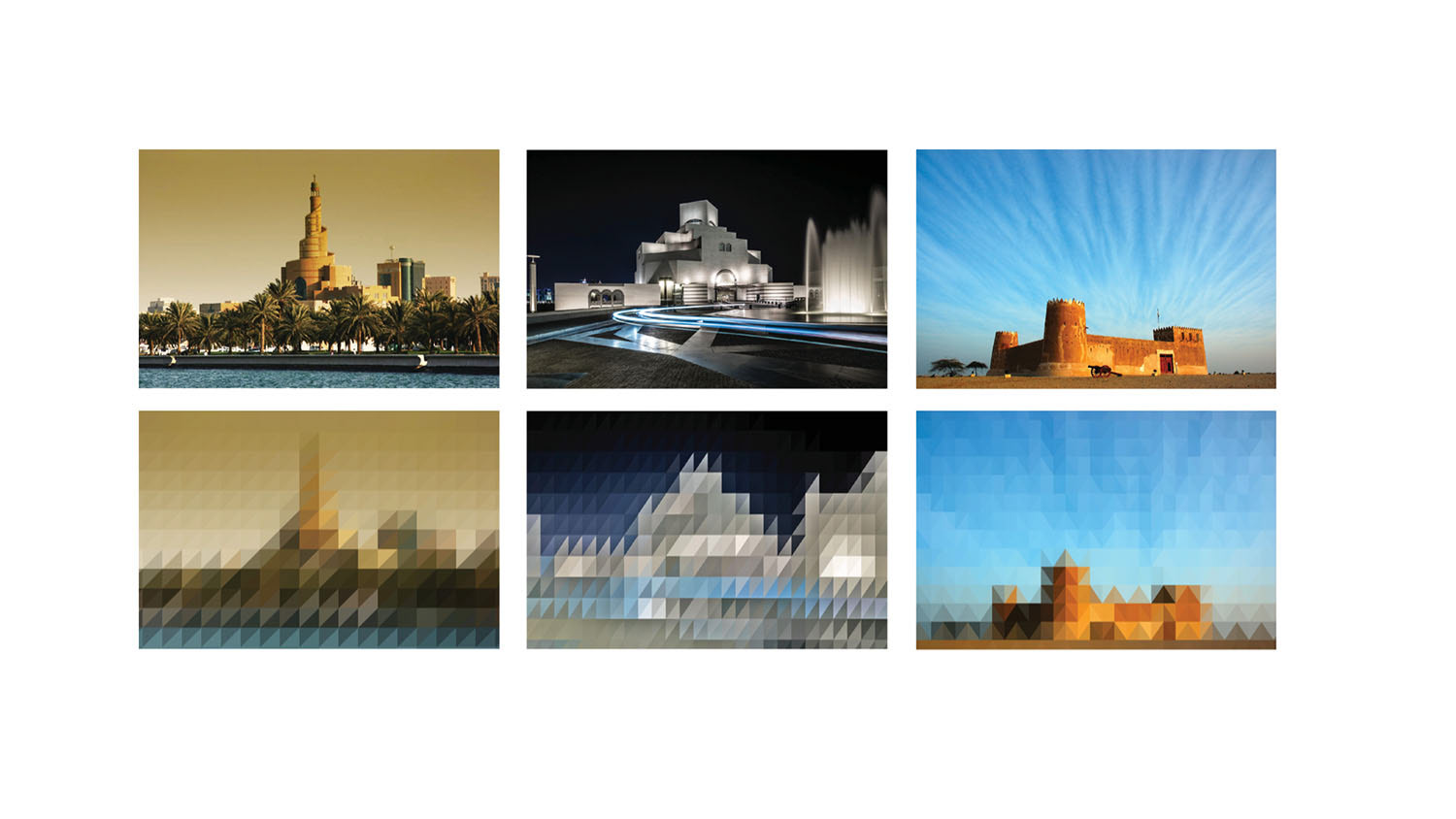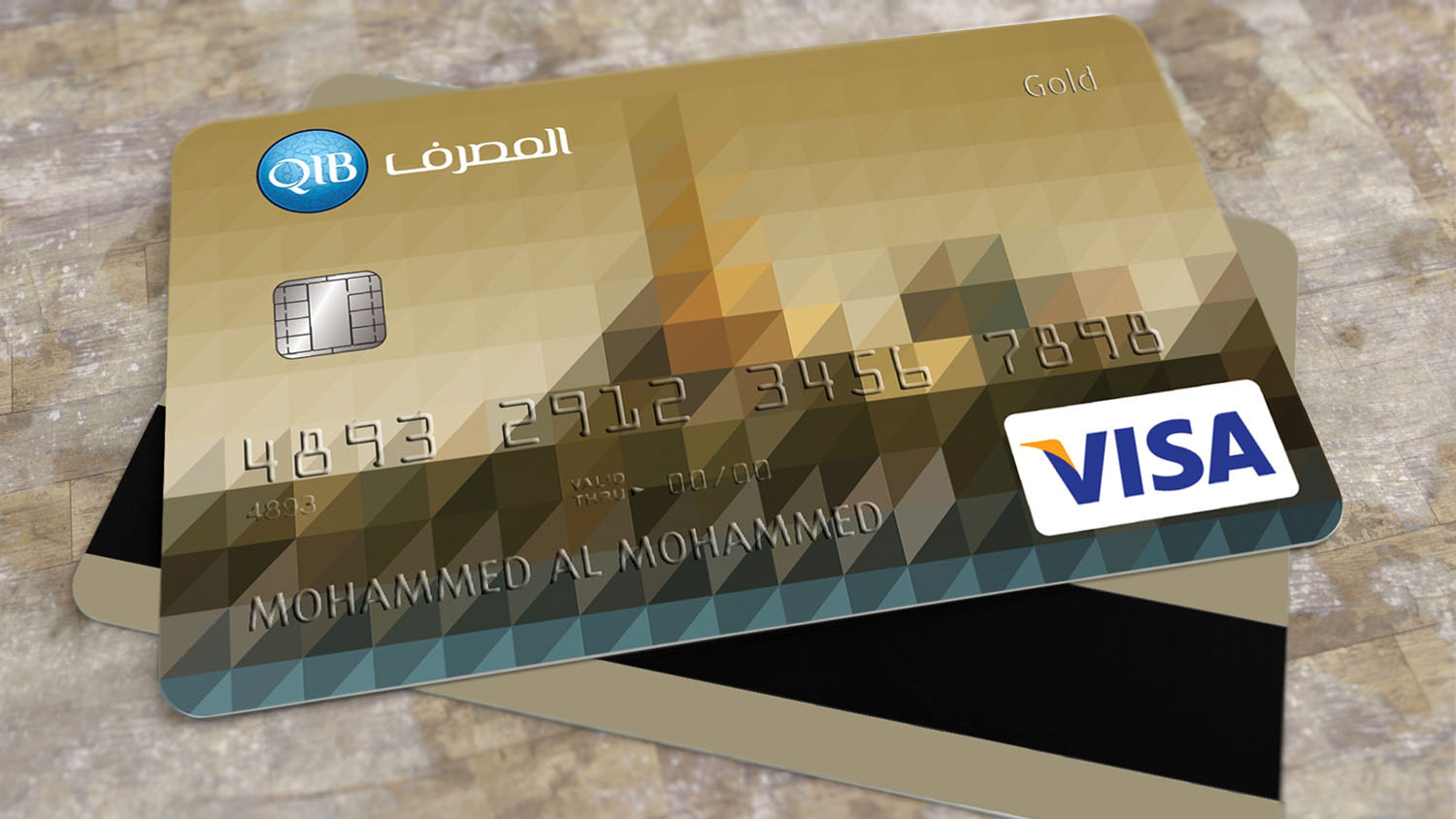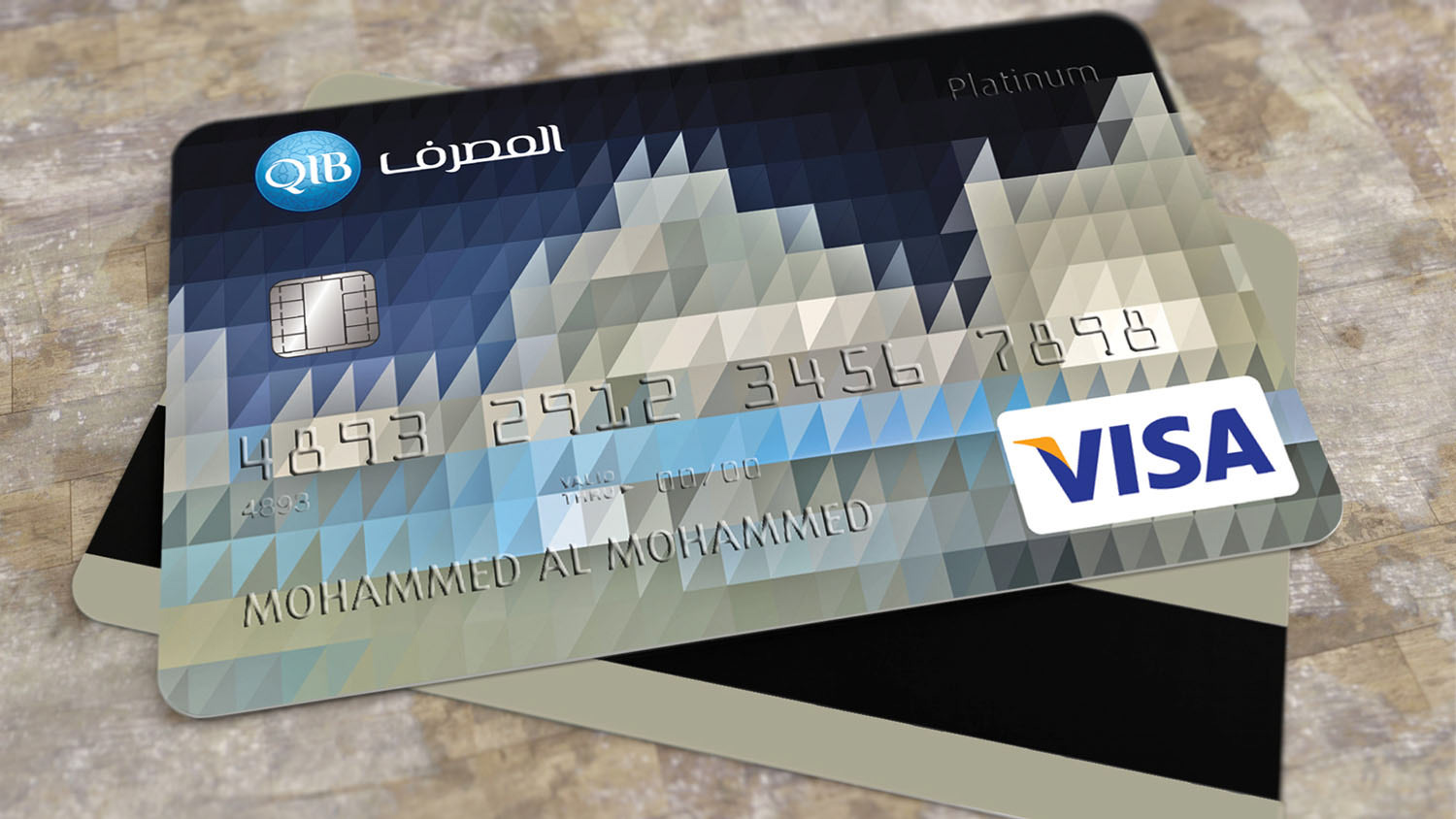 Behind the design of each card lays a story that we want to reveal. For this purpose, we created a digital campaign under the
#discoverQatar.
1
Watch the video on QIB's YouTube channel that takes us in a ride in the streets of Qatar.
2
Press the Q key to stop the video, and watch the image getting pixelated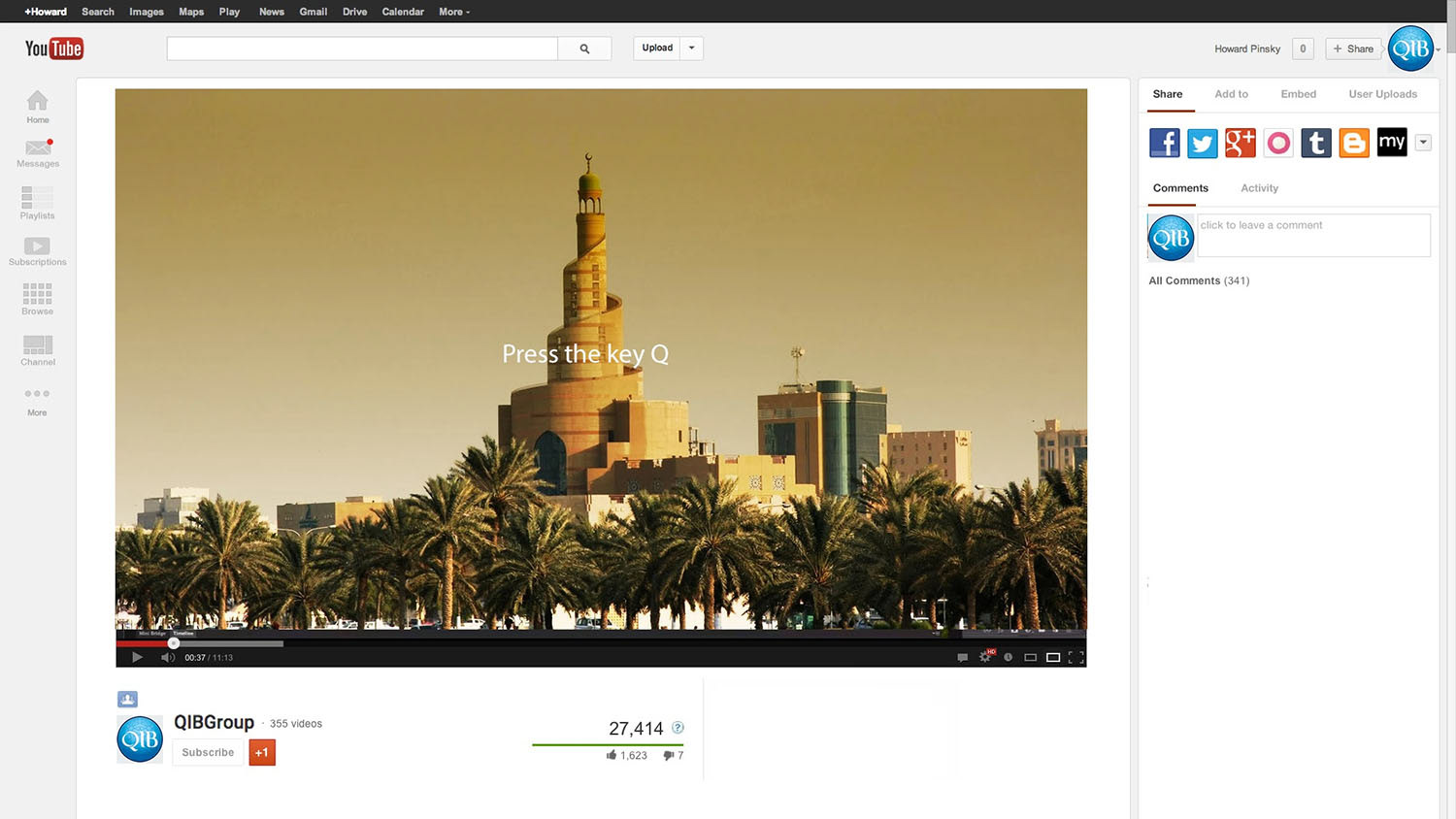 3
Choose the picture you like the most
4
Send the chosen picture to QIB under the
#discoverQatar
5 
QIB will provide you a credit card with the chosen picture​​​​​​​